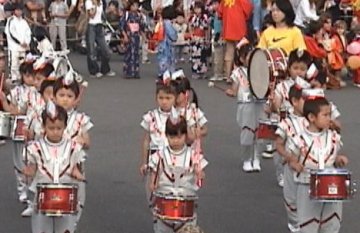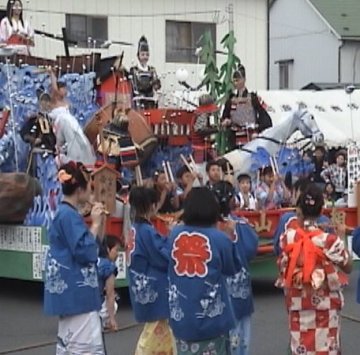 I don't have a lot of information on this festival. I can tell you it is smaller than the Hachinohe Festial but it is more folksy. There is not so much formality. I enjoyed it. I have not seen this in a few years. I hope the info below is still accurate. But its not far so give it a shot.

As far as I know the float parade starts at 2pm each day. It is followed by Karaoke, Taiko Drums, Tradional Singing and other things.

So take a shot. Its a short drive. Go on out to the Shimoda Train Station Plaza and check it out.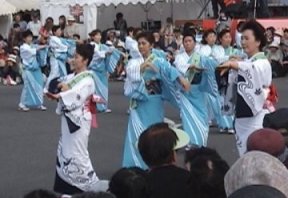 How to get there:
Go out the POL Gate and continue on for about 5km. At the traffic light with the Circle K and Pachinko Parlor turn left. Take route 3 for about 7 and a half km. You will turn left just before you reach the bridge over the Oirase River. Park below and walk back up and over the bridge to the Train Station. Its about a 5 minute walk.